September 2019
Book Review of the Month
This month we are featuring the book 'The Umbrella Mouse,' by Anna Fargher.
"You don't have to be big to be brave!"
– The Umbrella Mouse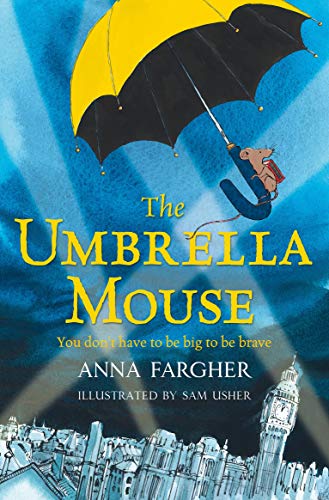 Our Student's Review
"One of the best books I have ever read! Fantastic description of World War II and a heart-warming mouse called Pip Hanaway trying to find somewhere to call home. During this journey, Pip has to find true friendship and learn the hard way. I think this book is a must read for 8-10 year olds."

⭐️⭐️⭐️⭐️⭐️ 5/5

Iram Jan – Aged 9
Wirral 11+ Academy
Book Synopsis
A timeless tale of courage, resistance and friendship, The Umbrella Mouse is a heart-stopping adventure drawing on the true stories of animals caught in the conflict of WWII.
1944, and London is under attack. Young mouse Pip Hanway's safe and quiet world is turned upside down when her home, umbrella shop James Smith & Sons, is destroyed by a bomb. Orphaned and alone, she must begin a perilous quest to find a new home.
But the only way to get there is by joining Noah's Ark, a secret gang of animals fighting the resistance in France, operating beneath the feet of the human soldiers. Danger is everywhere and as the enemy closes in, Pip must risk everything to save her new friends.
Beautifully illustrated by Sam Usher, Anna Fargher's debut novel takes you on an incredible journey through a war that reaches even the smallest of creatures.
Book Synopsis – Waterstones
So, has our monthly book review left by one of our student's intrigued your curiosity? Would you like to read Anna Fargher's book too? Then, whilst it's still part of our booklist which is integral to our 'Accelerated Reading Scheme,' why not request it as your next read.
October's Book Review >> Malamander by Thomas Taylor

11+ Academy | Wirral Eleven Plus | Tutor | Tutors | Tutoring | Tuition | Wirral | Near Me | Maths Year 4, Maths Year 5, Maths Year 6 | Verbal Reasoning | Non-Verbal Reasoning | 11+ CEM Exam